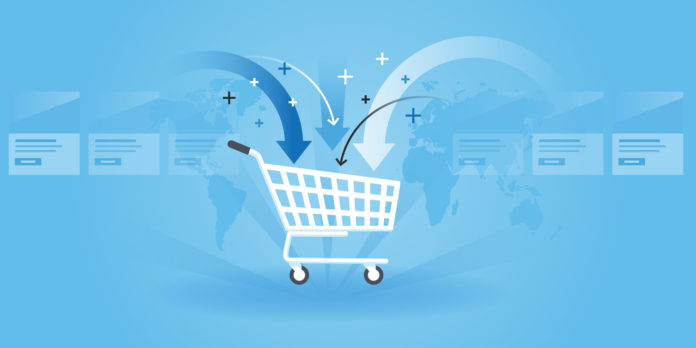 Over the last few years, e-commerce platform has become unexpectedly successful and so as the payment gateway. Making online payment for the products and services has become so easy nowadays. Undoubtedly, a lot of people make payment through their debit card and credit card. A payment gateway is services that process the payment transaction between the customer and the merchant. In a nutshell, it acts as a connecting door through which transactions can be done automatically from the customer to the retailer.
If you run an online store, you will need a shopping cart. There is a lot of shopping cart software out there to choose from.
However, picking the right one can be a daunting task for someone who has just started his online business or if you have used one but not so happy about it.
Here are 5 important factors to keep in mind while selecting your next shopping cart.
1. Hosted or not hosted
A hosted shopping cart is where you pay monthly to host and run your online store.
The hosted shopping cart is divided into two parts
Remotely Hosted

Locally Hosted
You may choose to host the shopping cart locally on your own web server or take advantage of a remotely hosted shopping cart. In a remotely hosted shopping cart, the hosting of your online store will be done by your shopping cart provider.
In remotely hosted options, you can do customization of pages to suit according to your sites. It offers most of the customization and modern themes which can be attractive to the customers. You can also opt for free trials to test them out and see if they provide the uniform customization that you require.
It comes with different pricing plans and on the basis of product listings, bandwidth for website traffic, features, etc., you can choose your plan. Additionally, a remotely hosted shopping cart is performed through a web-based control panel which is also known as a dashboard. Through your dashboard, you can actually customize the look of your cart. You can do this by selecting from a list of premade templates.
In certain cases, custom templates are also available which you can purchase for a one-time fee. Some remotely hosted shopping carts also allow huge flexibility. However, some are inflexible according to other features. As it gets automatically updated, it will always be up-to-date and will have the highest version of the software.
One of the best thing about the remotely hosted is that all of the setup and configuration of the shopping cart software is taken care of by the service provider on your behalf. It simply means that if you are not a very technical person, then you don't have to worry about the updates, security patches, and setting up your own web server. This is the best option for someone who is not technically savvy or not have good web developing skills.
These have come a long way now by being integrated with page builders and email software like Kartra and Clickfunnels and customers are attracted to the Kartra pricing options because you're able to get everything under one roof instead of piecing it all together.
For any e-commerce platform, Payment card industry (PCI) compliance is very important. Hence, in remotely hosted, you don't worry about it either. It can be easily achieved with hosted carts because they handle the customer card info on their own servers which should already be PCI compliant.
Some of the other benefits of the remotely hosted shopping cart are:
Fast implementation

Secure connection supplied

Monitoring of service

Quick & easy to set up

Support whenever required
Nevertheless, with so many advantages, remotely hosted carts do have some disadvantages such as when compared to locally hosted carts, they offer less flexibility and they are expensive.
On the contrary, The primary benefit of locally hosted shopping carts is that they are more cost-effective to operate in the long run. As compared to remotely hosted carts, they provide more flexibility and maximum customization. You can get full control of the cart in locally hosted shopping carts. One of the biggest cons of locally hosted carts is maintenance and upfront cost.
2. Features
Look out the features you want to have in your shopping cart such as is the cart mobile friendly or not, can your customer do shopping through your online store using their mobile phones, do you need recurring billing, do you need shipping integration, support for digital downloads, limited time sales, fulfillment center integration, SEO functionality, Facebook integration, mailing list support, product reviews, tools you will use in managing the order's accounting software integration, cart abandonment features, analytics, inventory management, whether you can implement the trust signals or not, the difficulty level of changing your message templates and email designs, etc.
3. Customer Support
If you're an e-commerce company, support is extremely important. The customer support can vary from one shopping cart providers to others. Some offer no customer support, some provide only email support, some of them offer phone support during business hours, and some of them offer 24/7 phone support. Choose according to your requirement and make sure it matches your needs.
4. Pricing
Pricing yet another factor to consider while selecting your shopping cart but not the important one. Before taking price as an important factor, think about your business. Your shopping cart reflects your business, your brand, your online personality and you can't lose that by going for a cheap shopping cart which may lack any important features. Not every low-cost shopping are bad.
You just have to make sure that with pricing you are also looking at all other features. The excellent feature will give you more sales and profits.
5. Get feedback
Shopping carts are the most important and complicated decision. Make sure you are able to use it, make sure the other people in your company is able to use it. If not, will it require a lot of training and configuration? Get the feedback from all the people who are going to use the shopping cart software and try them before picking the good one.
Selecting a shopping cart is an extremely essential decision. Write down all the features you required and go for the best one. Make sure you are getting support from all sides such as the merchant account provider, the payment gateway, and the shopping cart provider.